SEARCHING FOR SOUL
IN THE MACHINE
LIBERATION SPELLED IN NEON LETTERS
The Institute of Flyer Learning is a four-member Brooklyn-based electro-funk-soul collective. Their music is a unique groove-based synthesis of human, analog, and digital sounds that draw inspiration from artists such as Little Dragon, Erykah Badu, Daft Punk, and Funkadelic.
The collective's aesthetic and overarching themes are rooted in an understanding that the mainstream society offers empty promises in exchange for conformity to a sick, soulless system. Flyer Learning is the defiant act of finding one's own path within the decay - an audacious act of subversion to reclaim, rebuild, and remold one's soul in the machine.
Flyer Learning's self-titled debut album was released in February 2018 and is available on all major outlets.

Chandanie / Vocals
Brandon Hogstad / Electric Guitar + Vocoder
Jonathan Hogstad / Bass + Ableton
Adam Carlson / Drums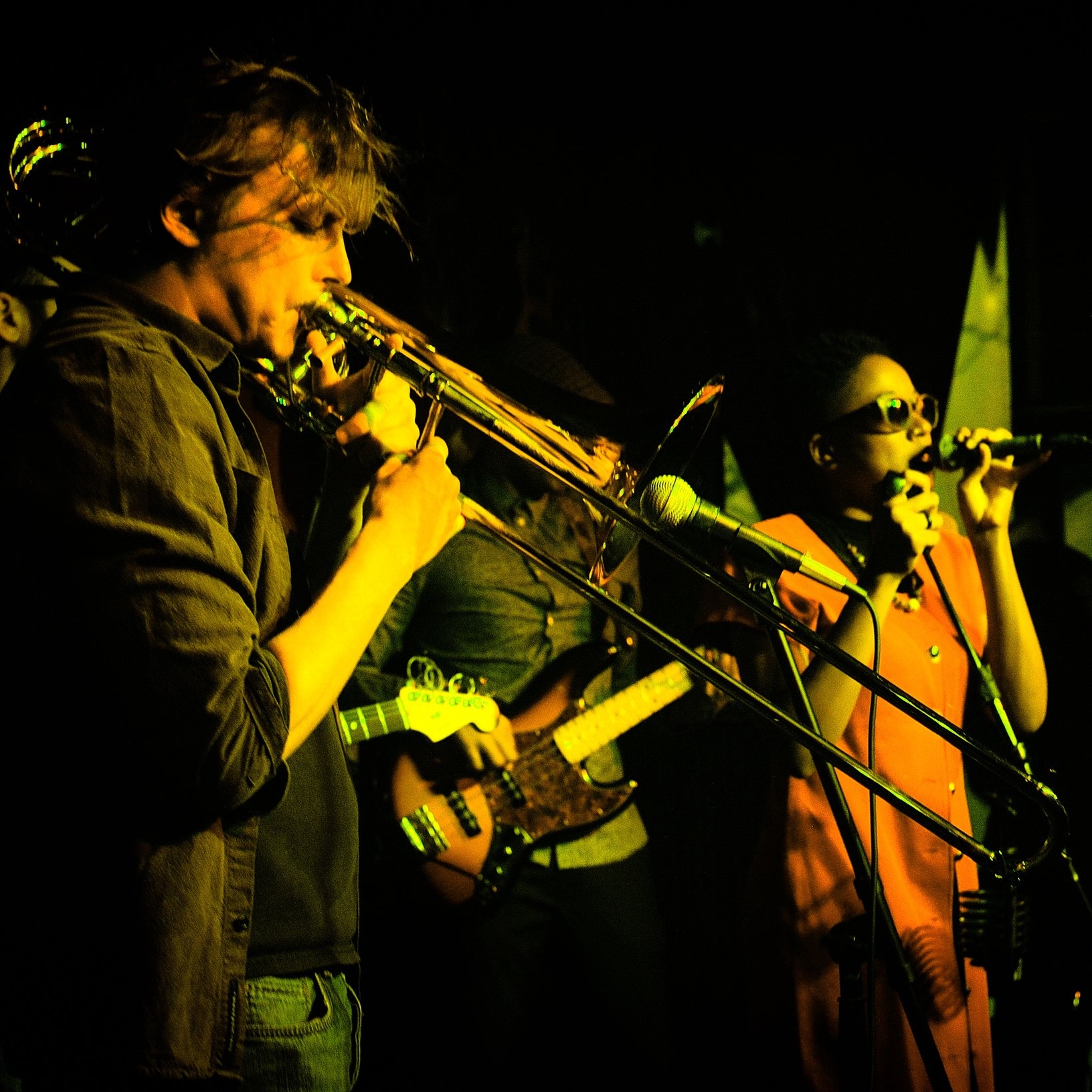 Photo credits: Sadia Bruce, Beto O'Byrne
The H.B. Remixes EP, remixed by The Hogstad Brothers, November 2018
Flyer Learing's debut self-titled album, February 2018.
"Can We (feat. JSWISS)"
single from upcoming self-titled album
"How I do"
SEPT.2016 / Live at The Way Station, Brooklyn NY
For booking inquiries, or just to say whatsup, contact
flyerlearningbk@gmail.com